by Fausta Rodriguez Wertz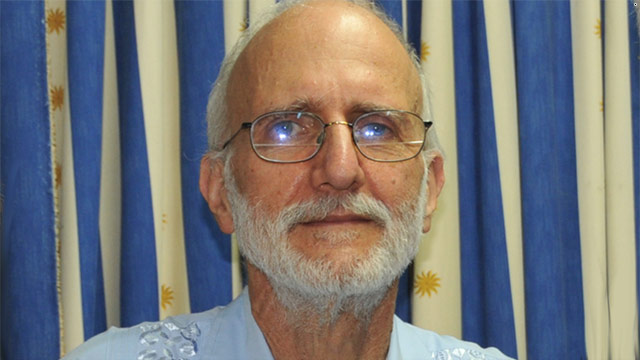 In June, 2001, Cuban spies Gerardo Hernández, Antonio Guerrero, Ramón Labañino, Fernando González, and René González (known as the Cuban Five or the Miami Five) were convicted of 26 federal charges, including conspiracy to commit espionage, conspiracy to commit murder, and acting as agents of a foreign government. The Communist regime acknowledges that the men are intelligence agents, but were spying on the Cuban exile community and not the U.S. government. Over the years, they have filed appeals and have become fixtures of the Cuban propaganda machine. René González was released on October 7, 2011, and Fernando González was released on February 27, 2014.
Hernández, Guerrero and Labañino are still serving their life sentences, and the Cuban government continues to push for their release. Some 130 celebrities have asked for their release.
In December 2009, Alan P. Gross was arrested while in Cuba working as a U.S. government subcontractor for the U.S. Agency for International Development (USAID) for bringing satellite phones and computer equipment to members of Cuba's small Jewish community. He was held in jail, and, in March, 2011 was convicted for "acts against the independence or the territorial integrity of the state".
What does "acts against the independence or the territorial integrity of the state" means? It means that, in Cuba, attempting to provide access to the internet is a crime.
Here's a list of questions explaining his descent into hell.
Jimmy Carter met with Gross in 2011, Jesse Jackson was denied access in 2013.
Last year Mary O'Grady of the Wall Street Journal spelled out Gross' situation: Cuba Admits Gross Is a Pawn
In other words, Mr. Gross is a negotiating chip. Ms. Vidal would not say what Cuba wants in exchange for letting him go, but the release of several Cuban intelligence officers convicted in 2001 of spying on the U.S. is likely on the list.
The U.S. government has clearly stated that it will not swap the 3 spies for Gross. The USAID office apparently has made no effort towards Gross' release.
Gross, 63, has lost over 100lbs and has a large lump growing on his back, which under the "excellent free healthcare" Cubans endure are considered "chronic illnesses that are typical of his age."
His situation is desperate: yesterday USA Today reported that Gross has started a hunger strike.
Fausta Rodriguez Wertz writes on U.S. and Latin American politics and culture at Fausta's blog.