by Fausta Rodriguez Wertz
Thomas Jefferson, farmer, architect, at age 33 one of the writers of the Declaration of Independence and later one of the framers of the U. S. Constitution, ambassador, and President, is known as the sage of Monticello, after the essay written by Inez Nellie Canfield McFee in 1913 (and part 6 of a 1981 biography by Dumas Malone).
Jefferson's talents were many and bright, a true son of the Age of Enlightenment, for it is Jefferson's work that helped bring about American democracy.
It is then particularly insulting to have The Economist draw a parallel between Thomas Jefferson and José Mujica.
"José who?", you may ask.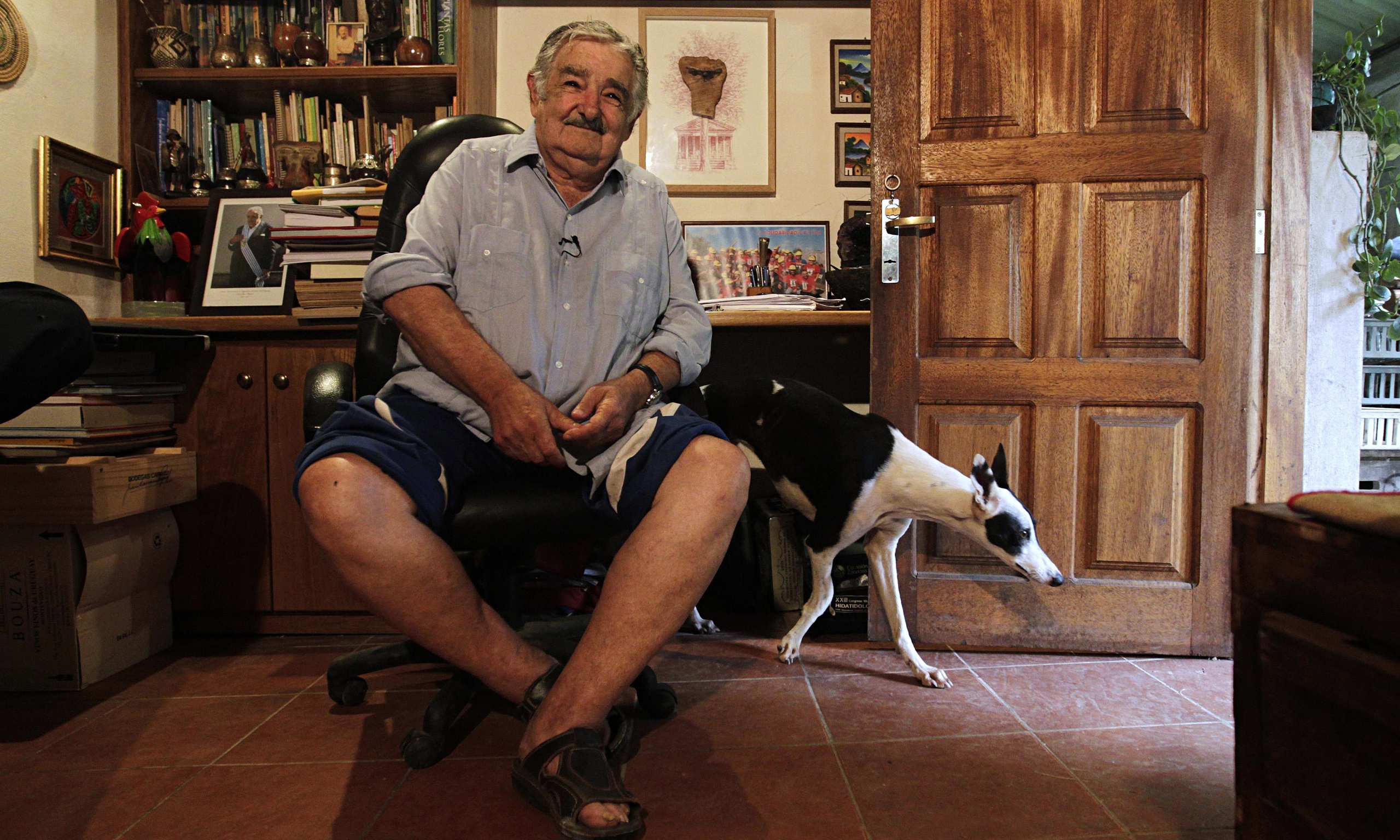 José Mujica, president of Uruguay, a.k.a. Pepe, which The Economist exults as The sage of Montevideo.
About the only thing Jefferson and Mujica may have in common is their ownership of farms, albeit, in Mujica's carefully-burnished image as the world's 'poorest president', Mujica's estate is no Monticello.
Indeed, the friend of George Soros has a nasty background, which even The Economist can't ignore,
Another ingredient in the mystique is his extraordinary personal history. In the 1960s he was a leader of the Tupamaros, an urban guerrilla movement.
And just what was Pepe after?
Contrary to leftist myth, Mr Mujica did not fight a dictatorship. The Tupamaros bombed, kidnapped and murdered in a bid to turn democratic Uruguay into a version of Fidel Castro's Cuba.
The result?
They succeeded only in helping to precipitate a right-wing military takeover (after Mr Mujica was jailed).
The fellational "Bello", author of The Economist piece, considers Mujica "Latin America's most original leader."
National Book Award winner and Yale University professor Carlos Eire, who knows a thing or two about Fidel Castro's Cuba through personal experience, is not as kind on Pepe: Uruguay's President Mujica: Avatar of all things Latrine, and comments about the article,
If you want to know why so many countries in Ibero-America deserve to be called Latrine American rather than Latin American, read this article
But hey, The Economist is copacetic with Pepe's "most original" leadership.
Fausta Rodriguez Wertz writes on U.S. and Latin American politics and Culture at Fausta's Blog.